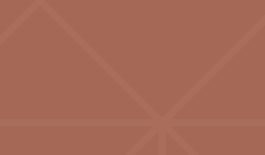 Not sure where the nearest dealer is located?
Frequently Asked Questions
How Can We Help You?
Our cabinet experts are always here to help, which is why we've compiled this list of frequently asked questions. Get your answer quickly by searching the questions below.
Purchasing Kemper Cabinetry
Q: Where can I purchase cabinets?
A: Kemper cabinets are sold through authorized retailers.
Q: Can I get a color sample?
A: Color samples should be obtained from your dealer. Please keep in mind they are a small representation of the overall material grain and color; therefore, we do not recommend ordering your cabinets off of only a sample. Please contact a local dealer in your area to visit their showroom and view a door sample or kitchen display in the door style, material species and finish color that you are interested in purchasing.
Product information
Q: How do I install my cabinets?
A: We have an installation guide for you to use
Q: How can I get replacement hinges?
A: Contact a local dealer for assistance or the hinge manufacturer directly.
The Manufacturer, Model Name and Model Number can be found printed or etched on the hinge. You may need to remove the hinge completely, as some manufacturers place this information in the hinge surface that is applied to the cabinet. Once you have compiled this information, please contact the respective manufacturer below.
Grass America: 336-423-5226
Burk Hinges: 404-442-5594
Blum: 800-438-6788 (ask for Customer Service)
Youngdale Mfg Corp: 760-727-0644
Salice America, Inc.: 800-222-9652
Richelieu: 416-816-7500
Q: What is the difference between Schrock, Diamond and Kemper? Are the door styles and colors the same?
A: Schrock, Diamond and Kemper are cabinet brands owned by MasterBrand Cabinets, Inc. Product construction and quality are consistent among these brands, but door styles and finish colors may vary from brand to brand.
Cabinet Care and Maintenance
Q: How long is Kempers's warranty?
A: Kemper's current warranty is limited lifetime. For a listing of previous warranty timelines, please visit our Warranty page.
Q: How do I clean and care of my cabinets?
A: View our Care & Cleaning page for information on how to maintain your cabinets.
Q: How can I repair minor scratches or nicks on my cabinets?
A: View our Touch-ups page for information on using your touch-up kit.